Power of the PASS: Michele Boardman's Story
September 25, 2013
Throughout September we featured resources and events focused on Youth in Transition. Today, we want to feature one of our past Success Story participants. Meet Michelle Boardman!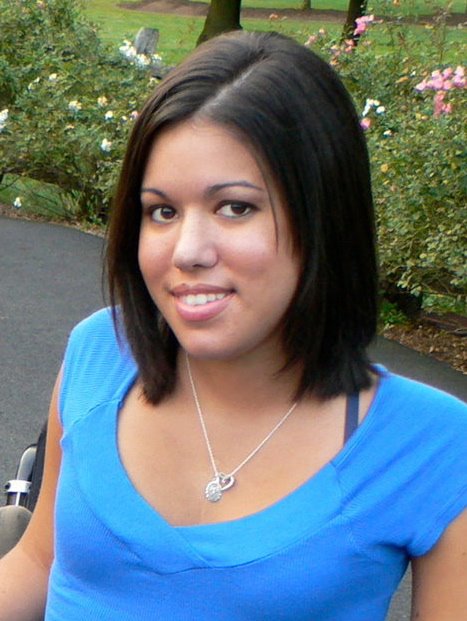 Like many new graduates, Michele Boardman was young and ambitious. Although a hereditary disease had limited her mobility, it had not dampened her drive or determination. Michele was passionate about helping other people with disabilities and she worked as a tutor, gaining greater satisfaction with each student's success. While considering how to turn her passion into a career, Michele learned about special rules called "Work Incentives" which support job-seekers with disabilities who want to pursue financial independence.
"[Work Incentives] would let me keep my health care while working, … work while receiving [Supplemental Security Income benefits], and get back on benefits if I was unable to continue working. I didn't believe [my career counselors] at first."
Michele developed an understanding of how Work Incentives can set people up for success in the workforce, and felt passionate about sharing this information with other young people like herself. Her skills and enthusiasm led to a new career as a benefits counselor, helping others understand how employment would affect their Social Security benefits. Michele went back to school and received a certification as a Community Work Incentives Coordinator, or CWIC. A CWIC is a person who can assist individuals receiving SSI and/or SSDI who are either working or planning to work. CWICs are certified by Virginia Commonwealth University.
Several Work Incentives helped her along the way. But it was the Plan to Achieve Self-Support (PASS) which enabled Michele to pay for tuition and other expenses related to her work goal. PASS is a Work Incentive for people who receive Supplemental Security Income (SSI). It allows you to set aside income or resources in order to pay for items or services needed to achieve a vocational goal. While sharing her story, Michele explains what PASS is, how it works, and who can help you if you would like to learn more about it.
"[Preparing a PASS is] a lot of work. But [it] ultimately allowed me to use my money in ways I didn't know were possible", she says.
With two years of full-time work behind her, Michele has traded her SSI check for a larger paycheck. She says it is satisfying to be independent, and rewarding to be an agent of growth in someone else's life! With support from Ticket to Work and Work Incentives, Michele found her path to a better future. Find yours. You may read Michele's full story, on our success stories page.
To learn more about how PASS can help you achieve your financial and career goals, visit the Choose Work blog and read our post: Money Mondays: Saving Under Social Security's Plan to Achieve Self-Support (PASS).
For more information on Ticket to Work and Work Incentives, visit www.socialsecurity.gov/work or call the Ticket to Work Help Line at 1-866-968-7842 (V) / 866-833-2967(TTY).
Posted in Youth In Transition, You Can Work Series | 2 Comments »