Working From Home Helped Lisa Seeley Achieve Financial Independence and Expand Her World.
October 22, 2013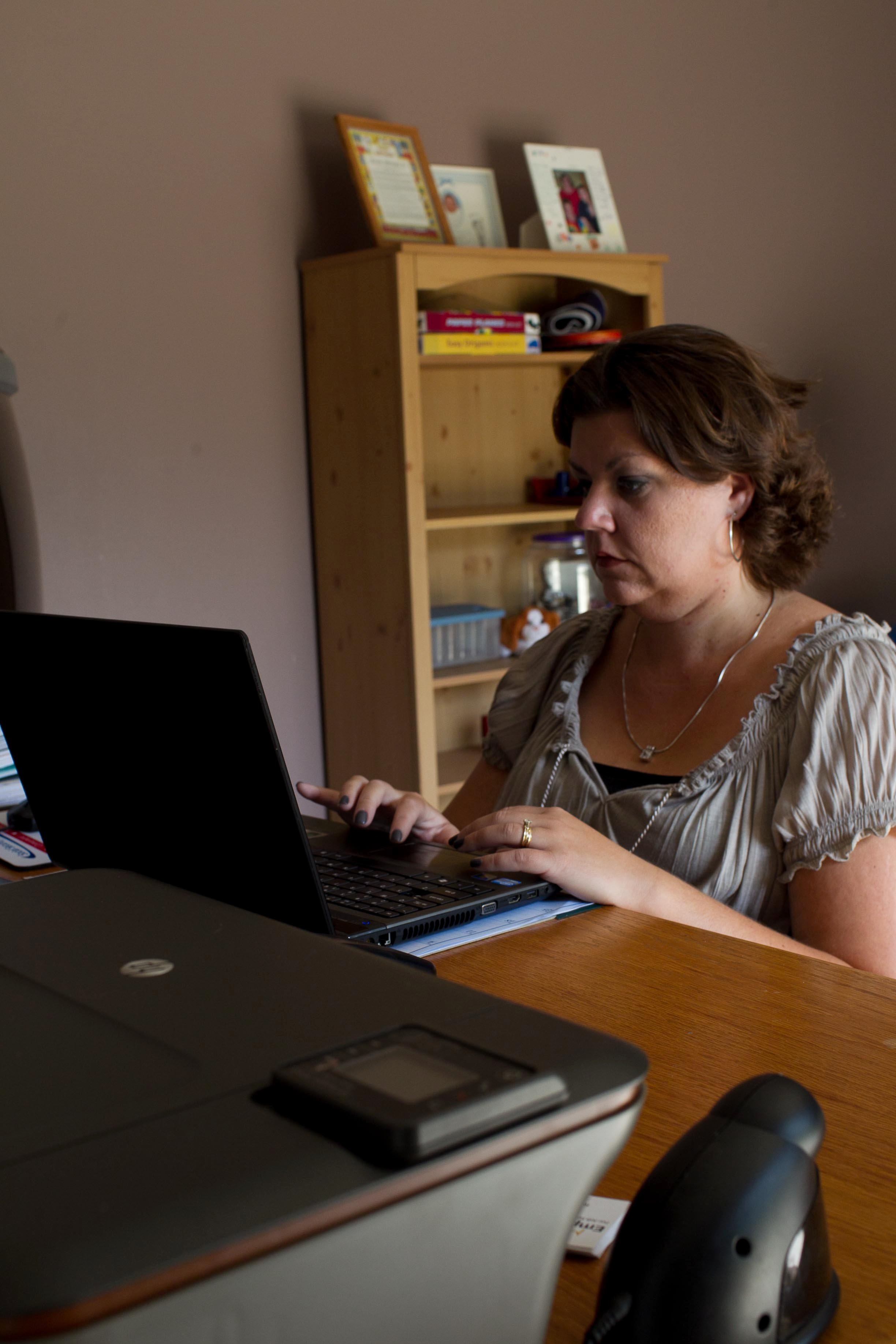 The You Can Work series continues to spotlight the achievements of job seekers with disabilities who found their path to a better future with help from Social Security's Ticket to Work program. Our new Success Story features Lisa Seeley.
If you are a person with a disability, being able to work from home may offer a solution that could allow you to meet career and financial goals. Working from home is just one of many job accommodations that may provide the flexibility you need to enter the workforce. Through Social Security's Ticket to Work program, you can get free career counseling and guidance on job accommodations. That's what Lisa Seeley did when agoraphobia, a severe anxiety disorder, restricted her life and her ability to work.
Social Security's most recent Ticket to Work success story celebrates Lisa's recovery and the contribution that employment has made to her well-being.
"Crowds and open spaces were very difficult for me to handle," she recalls. "... I had to move into a group home [because] my mom and I didn't know how to deal with my agoraphobia and panic disorder. I was lucky to be able to receive Social Security disability benefits, and …the treatments I needed to get healthy again."
She found help with an authorized Ticket to Work service provider known as an Employment Network (EN). Through the Ticket program, ENs across the country help job-seekers with disabilities prepare for the workforce, find employment, or advance in their current position. Because she was concerned about whether her condition would be compatible with working in an office environment or commuting, Lisa wondered whether working from home would be an option.
Lisa's EN, Employment Options, Inc. (EO), helped her plan her future. She received career counseling and advice about job accommodations. Lisa credits employment and the help she received through Ticket to Work with improvements in her life. She believes that working has been essential to her recovery. She no longer relies on Social Security benefits, and says that life is "wonderful."
Lisa found her path to a better future. Find yours. Visit choosework.net for more inspiring stories, and learn how Social Security's Ticket to Work program can help you.
Posted in You Can Work Series | 13 Comments »