Ticket Talk Podcast: Anupa Iyer Discusses Mental Health and Youth In Transition
December 27, 2013
On our newest Ticket Talk episode, we speak with Anupa Iyer, a young woman who experienced tremendous challenges associated with her mental illness during college and after transitioning to the workforce.
"Work and school helped me recreate my life. With each passing day, I shed my identity as a patient and rebuilt myself as a student, advocate and future attorney."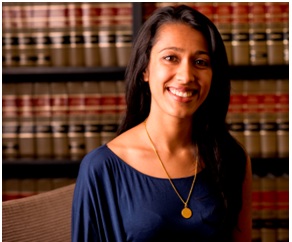 This podcast follows Anupa's journey from school through employment and institutions to the front lines of advocacy for people with disabilities. Anupa discovered her disability as a college student, but her symptoms worsened over time. This resulted in her spending time in institutions and on medications that made it difficult for her to function.. Work helped Anupa rebuild her life and her confidence, and enabled her to reintegrate into the community. While it took eight years before she was ready to share her story, her challenges with mental illness have helped to shape her career.
"I understand that disability disclosure is a personal choice for everybody, but I've chosen to disclose and ask for specific accommodations because I know that without that I might not be the best employee I could be."
Today Anupa works as an advocate for young adults with disabilities. Her advocacy, outspokenness, and commitment to the Americans with Disabilities Act earned her recognition from the White House as a Champion of Change for embodying the next generation of leadership within the disability community.
"I loved working, I loved being busy all the time, and here I was, just either in a hospital or sitting at home. And so that's why I think it's really really important for other young people to understand that they should always keep hoping and pursue their passions."
Anupa's story can be an inspiration for people with disabilities, especially for a young person who is struggling with mental illness and transitioning to employment. Check out the podcast or read the transcript.
Ticket to Work helps people with disabilities transition from benefits to employment. For more information on Ticket to Work, visit www.socialsecurity.gov/work or call the Ticket to Work Help Line at 1-866-968-7842 (V) or 1-866-833-2967 (TTY).
Subscribe to Ticket Talk Podcasts for interviews with program and disability experts, success stories from real beneficiaries, and program news and updates!
Posted in Youth In Transition, Ticket Talk Podcasts | 5 Comments »