November 4, 2014
National Work Incentives Seminar Event (WISE) Webinar: Ticket to Work for America's Veterans: Free Services for Those Who Served

Wednesday, November 19, 2014, 3:00 PM, EST
In November, we honor America's Veterans. Many veterans with disabilities face challenges reintegrating into society and finding a good job or restarting a career interrupted by their service. The Ticket to Work program can help veterans age 18 through 64 who receive Social Security disability benefits (SSDI and/or SSI) make progress on the path to financial independence.
The November 19 national WISE webinar will present information about special Social Security programs and rules that may apply to you! Disability benefits experts will teach you about:
Ticket to Work and Work Incentives for America's Veterans
Employment Supports for Veterans with Disabilities
Additional Resources for Veterans with Disabilities
Register online at choosework.ssa.gov/wise or call 1-866-968-7842 (V) or 1-866-833-2967 (TTY).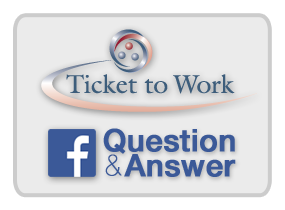 Immediately following this webinar, log on for our Facebook Question and Answer Session: http://www.facebook.com/choosework and receive expert answers to your questions about Ticket to Work, Social Security work incentives, and your employment options.
You will receive a registration confirmation message with instructions on how to log in to the webinar. Please be sure to check your spam folder. Registration information will also be available online the day of the webinar.
---
Email us at support@choosework.net or call 1-866-968-7842 (V) or 1-866-833-2967 (TTY).
Posted in Events | 0 Comment »