Mentoring Matters: Career Development for the 21st Century
October 23, 2014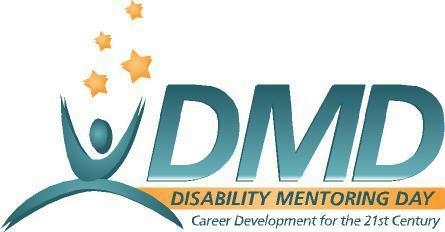 Observed each October as part of National Disability Employment Awareness Month (NDEAM), Disability Mentoring Day (DMD) promotes career exploration for students and job seekers with disabilities. DMD offers hands-on career exploration, on-sight job shadowing, and ongoing mentoring that can lead to internship and employment opportunities.
The American Association of People with Disabilities started Disability Mentoring Day in 1999 with fewer than three-dozen participants. Today, DMD connects nearly 20,000 job-seekers with employers and mentors who help students and job-seekers each year.
Along with the benefits for people with disabilities, disability mentoring also helps employers gain an increased awareness of a unique talent pool. As the need for innovation continues to grow in today's economy, savvy employers realize that people with disabilities can be assets and diversity can be good for business.
With the recent changes to Section 503 regulations, federal contractors and subcontractors now face a national goal to increase workforce participation of persons with disabilities. As these companies are taking to steps to seek-out and hire qualified individuals with disabilities and support those already in their workforce, mentoring programs for people with disabilities can be another way to make workplaces more open, accessible and productive.
If you, someone you know, or the company you work for would like to get involved in disability mentoring, email DMD@aapd.com to find out more and get connected to resources in your area.
Posted in Uncategorized | 2 Comments »