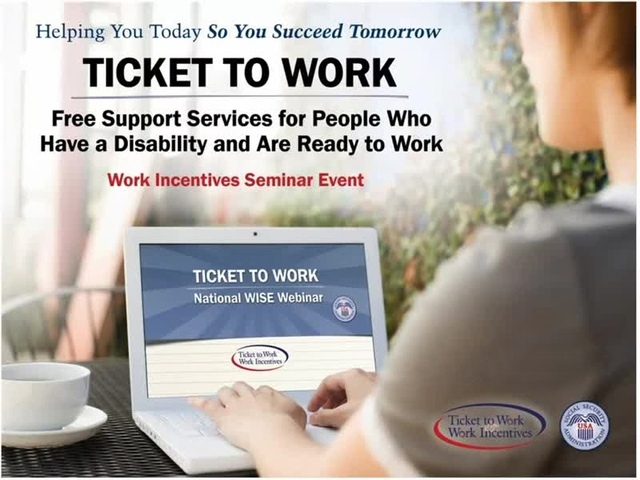 WISE Webinars
Are you interested in learning about how work will affect your Social Security benefits? Social Security hosts free online Work Incentives Seminar Event (WISE) webinars. WISE webinars can help you and your family members learn about the Ticket to Work program and other Social Security Work Incentives. They are generally held on the 4th Wednesday of each month. Register Now! We look forward to connecting with you on a WISE webinar!
Register Now! »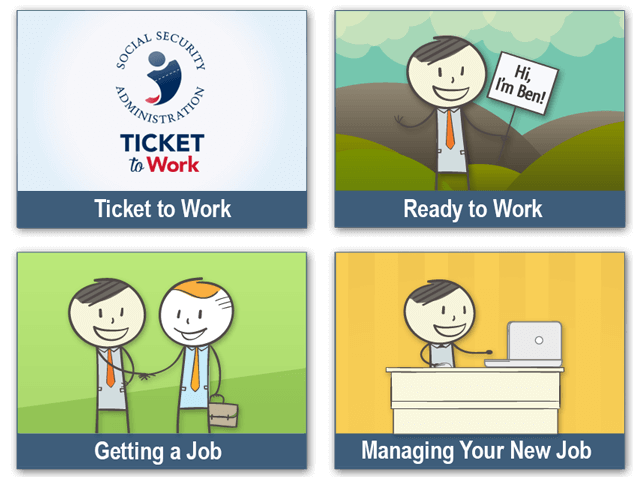 Ticket to Work Tutorials
Learn more about the Ticket to Work program through these self-paced Ticket to Work Tutorials. Whether you are just considering working, ready to find a service provider to help you, are looking for a job, or already working and want to stay on the road to financial independence, these 6 interactive learning modules will equip you with the knowledge you need to achieve your work goals. Note: The tutorials will open in a new window.
View Modules »
Watch an Archived Webinar
If you can't join this month's webinar, or would like to catch up on past events, check out the WISE archives. Past WISE materials are available for download and you can read transcripts from the webinars.